At American Recycled Plastic we understand that creating a Custom Memorial Bench is more about telling a story than it is the type of bench that is created. We want to combine the same type of quality and durability and expression that your loved one carried with the creation of the furniture chosen as a memoir.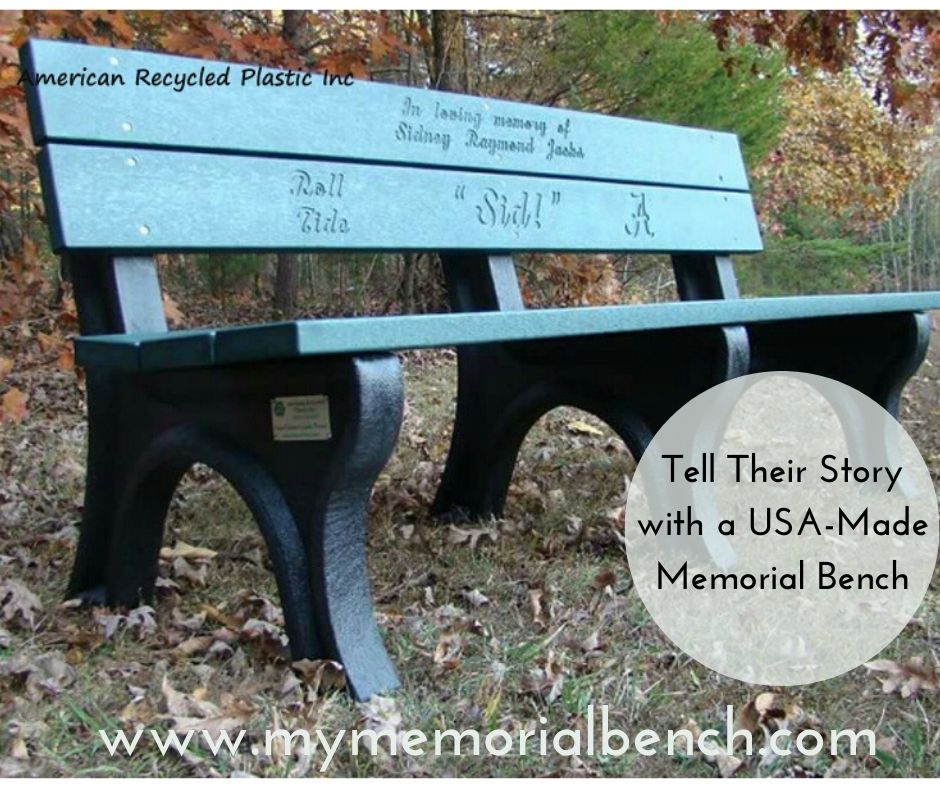 What made your loved one special?
Were they a veteran? Passionate dog lover and rescue volunteer? Beloved mother to 5 children? Avid member of their local garden club? Top bowler in their local league?
Each time we lose a loved one, we often lose their story – why they were here, and how they made the world a better place.
Our benches can tell their story to the world for years and years to come. Our custom plaques can fit large amounts of text and we can even include their photo too!