Engraved Benches
Choose from Bench Engraving, Plaque Engraving, Photo Plaque Engraving, and Color-fill Engraved Benches.
Plaques
Create a plaque with your memorial tribute. Ask How!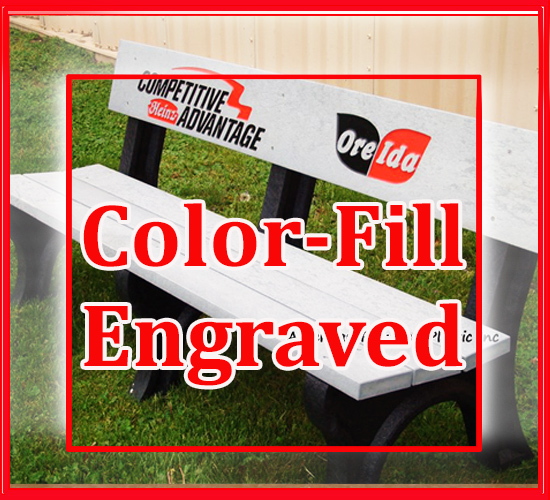 Color-fill Engraved
Color-fill Engraved Benches are beautiful and offer a colorful way to express your special tribute.
Photo Plaques
Ask about how we can create a special photo plaque to honor your loved one.
Our Memorial benches are a personalized, eco-friendly, USA-made way to tell your loved one's story…
What made your loved one special: Were they a veteran? Passionate dog lover and rescue volunteer? Beloved mother to 5 children? Avid member of their local garden club? Top bowler in their local league?
Each time we lose a loved one, we often lose their story – why they were here, and how they made the world a better place.
Our benches can tell their story to the world for years and years to come. Our custom plaques can fit large amounts of text and we can even include their photo too!
When you complete and submit the form we will send you our unique Tell Their Story, A Family Guide booklet. This guide will help your family talk and remember those important details, the story of your loved one's life. Receive your FREE Tell Their Story Guide Today!