Our family business will treat your bench, picnic table or sheeting order as if it's our own. We work hard to complete your projects on time & within budget. We offer commercial, government & residential clients personalized, caring service you just won't find at large corporations today – Guaranteed!
Our Customer Service:
We understand that caring for our customers starts with a quality product. That's why our memorial benches are made with 100% recycled plastic that is long-lasting and eco-friendly! We're dedicated to delivering the highest-quality outdoor furniture possible, without the harmful effects that wood or single-use plastic/resins have on our environment.
We offer the most customer-focused program in the industry and have years of experience working with organizations, its members, and the general public.
Choose Your Bench from a large variety:
Choose from a large variety of bench styles. We can create over 28 styles of back benches that come in a wide variety of colors. If a backless bench is what you are considering we have a large selection of those also.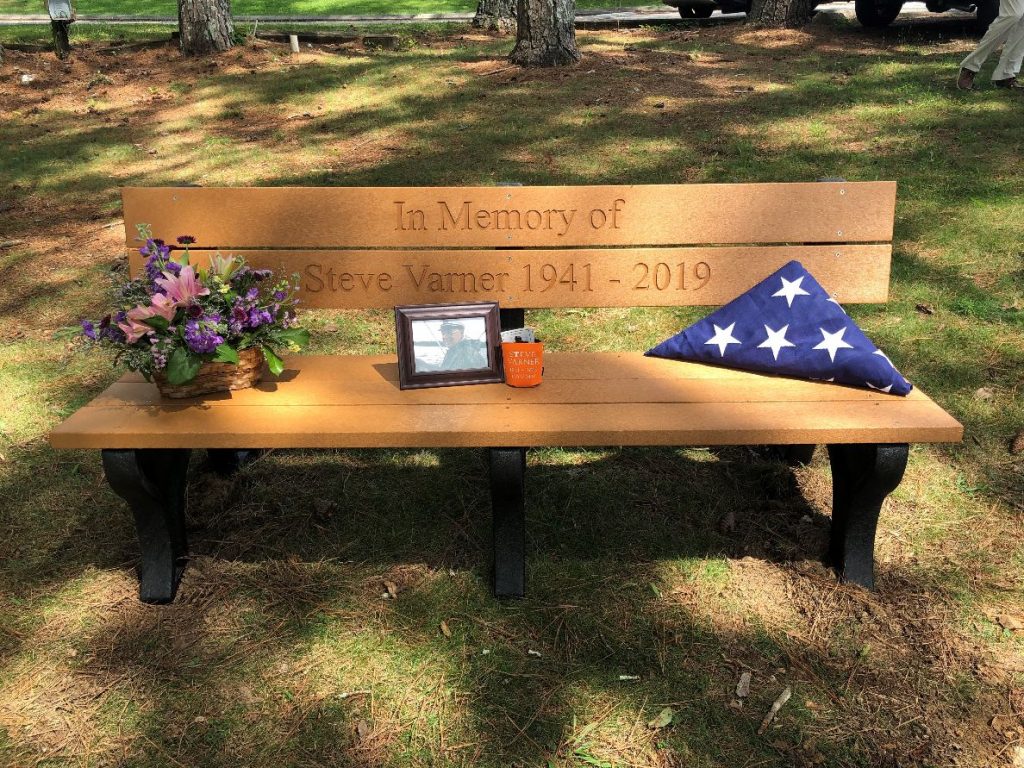 American Recycled Plastic is located in East Tennessee. We create custom benches for customers throughout the Southeastern United States and really the Nation. We have a show room in the Smoky Mountains that is open by appointment Mondays through Fridays from 9 am to 5 pm. We welcome the opportunity to show you the quality products available. People often compare our items to products they see at a store like Timber Valley Rustic Furniture, located on Wears Valley Road. Although it is true we sell Adirondack chairs, benches and outdoor furniture, we would like the opportunity to show you why people choose American Recycled Plastic for quality and service. Our benches come with a guarantee and warranty that will give you confidence in your creation. It is our joy to work with families as they create their tribute. Excellent customer service is at the forefront of what we do. We look forward to speaking with you about your custom memorial bench. You may contact us via email at amy@itsrecycled.com.
We're happy to prepare a no-obligation quote for you. Contact us today!