Engraved Benches
Choose from Bench Engraving, Plaque Engraving, Photo Plaque Engraving, and Color-fill Engraved Benches.
Plaques
Create a plaque with your memorial tribute. Ask How!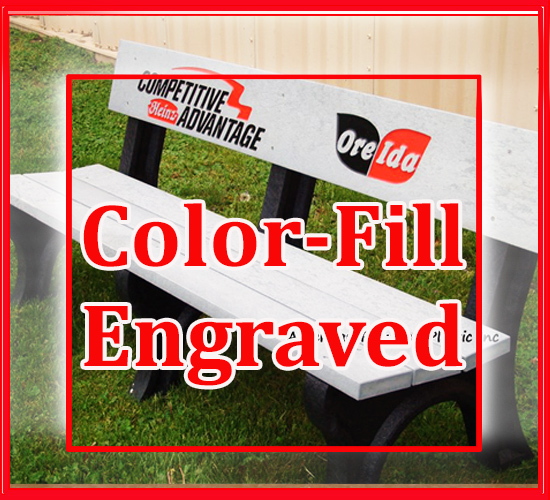 Color-fill Engraved
Color-fill Engraved Benches are beautiful and offer a colorful way to express your special tribute.
Photo Plaques
Ask about how we can create a special photo plaque to honor your loved one.
"Learn about our Donor Bench Program. Designed for Non-Profits and Memorials alike."
We enjoy working with families and organizations to bringing meaningful tributes for the family and others to enjoy for years to come. Our durable products are 100% recycled plastic. Ask about our warranty.
Join our list of satisfied Donor Program clients today. We offer the most customer-focused program in the industry and have years of experience working with organizations, its members, and the general public.
Our Mission: We understand that caring for our customers starts with a quality product. That's why our outdoor furniture is made with 100% recycled plastic that is long-lasting and eco-friendly! We're dedicated to delivering the highest-quality outdoor furniture possible without the harmful effects that wood or single-use plastic/resins have on our environment.
Book a Showroom Appointment.
Open 9 am to 5 pm, Monday – Friday.
By appointment only.
Limited evening appointments available.
Questions? Ask us! amy@itsrecycled.com