Get Inspired!
Find Inspiration in these unique and beautiful memoirs
we have been able to create and share.
Imagine Your Customization:
We can create your vision using these customization techniques:
Plaques: Text or Text/Images
Text only Engraving
Text/Images
Text/Epoxy Decals
Colorfill Engraving
Use these examples as ideas for how Their Story might be told.
Standard
vs.
Color-fill
Engraving
With our newest feature, the epoxy decal, we are only limited by our imagination! Our options for customizing your custom memorial bench have never been so limitless!
---
Create your custom memorial bench in one of these beautiful colors!
View More Examples: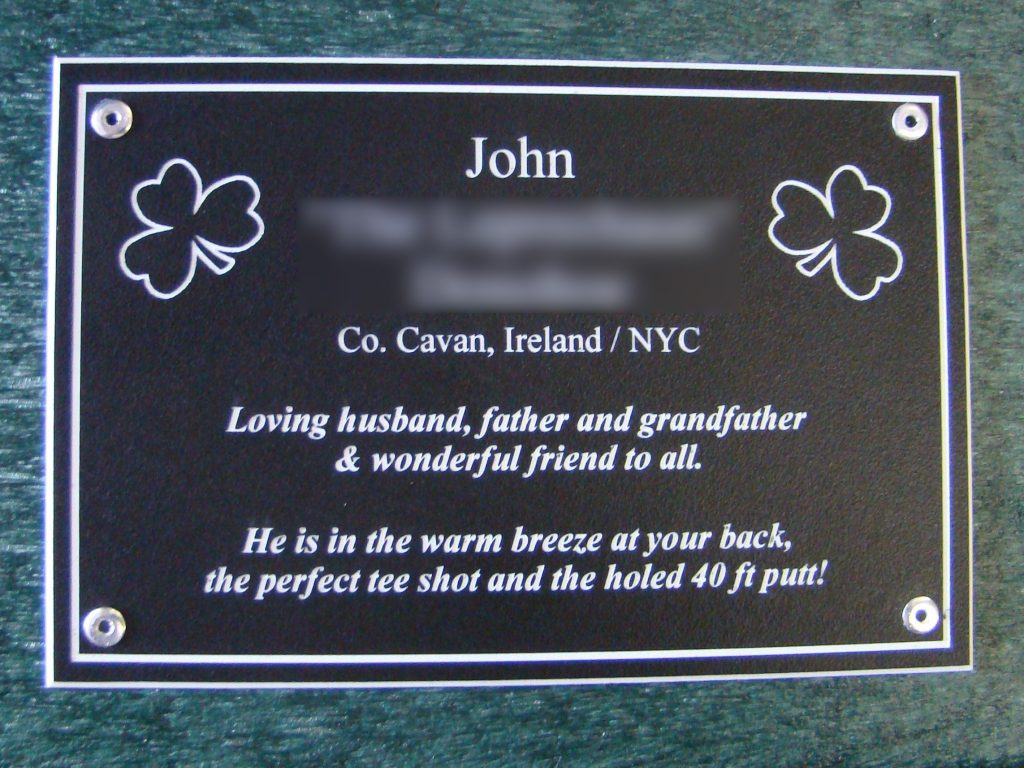 This plaque was an excellent way to tell people about John.
Engraved benches have always been a popular choice and we can see why.